WED 1 - SAT 11 DEC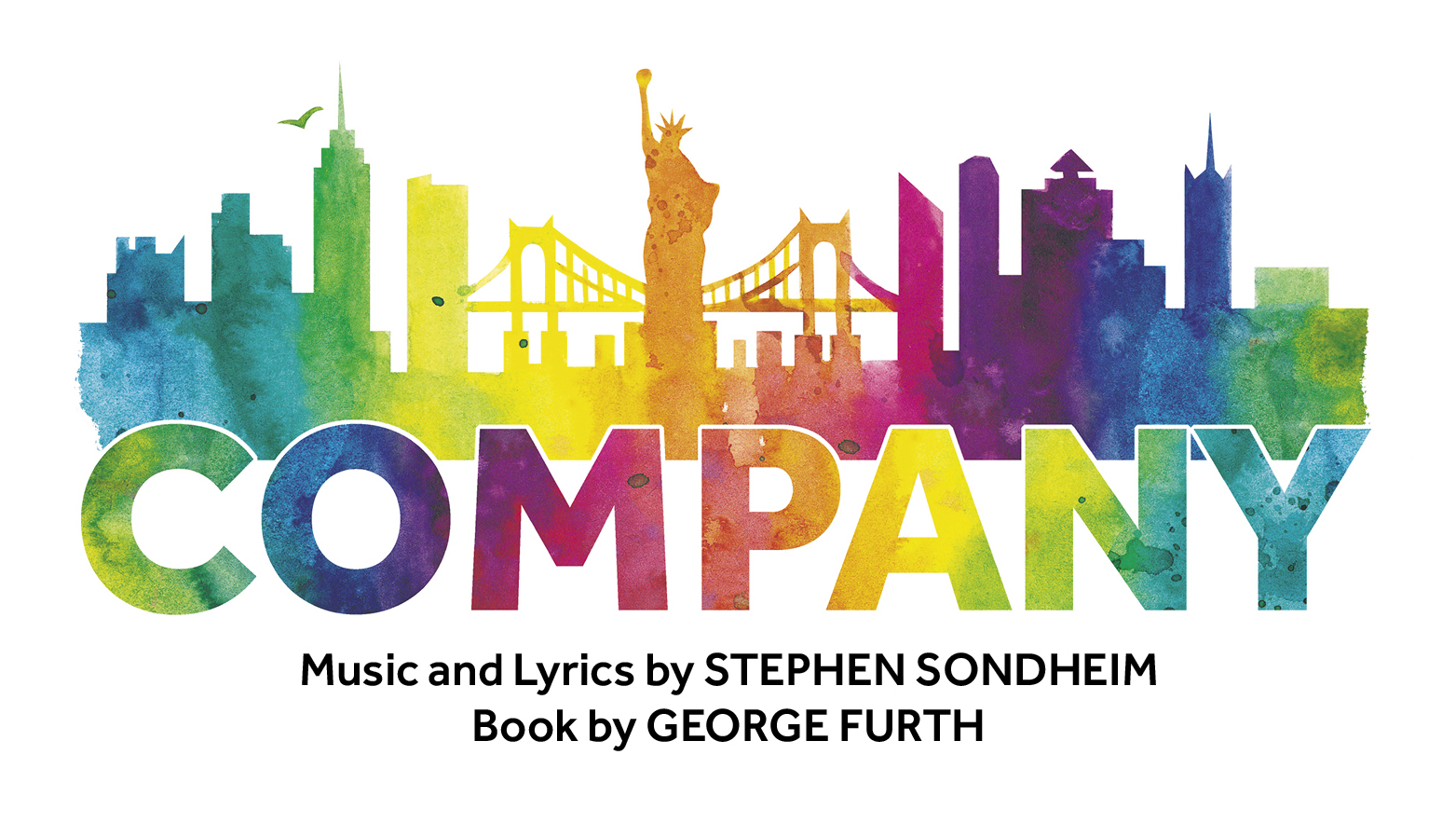 INFO
REVIEW
CAST & CREATIVES
PHOTOS
INFO
WED 1 - SAT 11 DEC
Music and Lyrics by STEPHEN SONDHEIM
Book by GEORGE FURTH
Director and MD: James Suckling
"At the centre of this musical is a man struggling with the fear of emotional commitment. It's taking place inside his head and he's in trouble!"
Stephen Sondheim
At Bobby's 35th birthday party, he struggles to think of a wish to make as he blows out his birthday candles.
All his friends around him are wondering why he isn't married; why he can't find the right partner and why he hasn't settled down to have a family. As Bobby searches for answers, he discovers why being single, being married and 'being alive' in New York could drive a person crazy.
The multi-award winning, ground-breaking musical comedy is a mature, intelligent, and very funny look at life, love and marriage.


Age Guidance 14+


This non professional production is presented by arrangement with Music Theatre International (Europe), including authorised performance materials.
REVIEW
Review
Marriage. It goes with love like…what? Oil and vinegar? That's the premise behind Stephen Sondheim's classic musical, Company, which is the Loft Theatre's seasonal offering this year. Justly lauded with a host of awards since it first hit the stage, it is a big, complex, witty, serious, funny show that, even now, fifty years after it first hit the stage, seems fresh and original.
Chris Gilbey-Smith is Robert, a 35-year-old bachelor living in New York, who is surrounded by married couples seemingly intent on getting him hitched, even though their own marriages are far from perfect. Company has no plot as such, rather it is a series of vignettes exposing the ties and the fractures in each of them. It has been described as a musical for grown-ups, and in its clear eyed, no illusions form, it is.
Which is not to take away from the fun of it, both in the play and in the Loft's splendid production. It is packed full of memorable songs, all delivered with just that touch of bite that counters the schmaltz that so often characterises the form.
Chris Gilbey-Smith is a real star. He commands the stage throughout, presenting a character that is full of wishes and doubts. Among the big cast Lindsay Ann Bryan stood out for me as Joanne, a rich New York socialite with a sharp tongue. I loved Becca Shaw's April and Vicky Holding's Marta, two of Robert's girlfriends. I don't have space to name everyone, but the whole cast is outstanding in the way they deliver not just the songs but the characters. The orchestra too, led by director James Suckling, is in fine form, always present, never intrusive.
Company is rich theatre at every level.


NICK LE MESURIER
LEAMINGTON COURIER
---
It seems somewhat poignant that as we approach yet another phase of COVID restrictions, the main theme of the Loft theatre's current production is all about meeting up with friends and the importance of relationships in our lives.
Company, Stephen Sondheim's sixth Broadway musical, was his breakthrough to serious credibility. It was the winner of seven Tony Awards including Best Musical, Best Score, Best Lyrics and Best Book.
The show consists of a minimally plotted collection of songs and stories (more like a revue than a traditional musical) about a single man, his married friends, and several girlfriends.
At 35, Robert, played convincingly by Chris Gilbey-Smith, wrestles with relationships and commitment while his married friends explain the pros and cons of taking on a spouse. With an engaging mix of settings and situations, including a very amusing scene involving a couple demonstrating karate moves, we are taken on a journey with Robert which keeps the audience absorbed.
The excellent supporting cast make light work of the sometimes, complex harmonies, with Marta, played by Vicky Holding giving an excellent rendition of one of the show's key songs, Another Hundred People, set to an atmospheric backdrop of film sequences depicting the city of New York.
The production closes as it opened, with a rendition of the title song, Company, sung by the entire cast. "Company" is the opposite of solitude and loneliness. It means being surrounded by friends and loved ones and as the lyrics say, "that's what it's all about, isn't it?"
As highlighted by Chris Gilbey-Smith at the end of the show, this production is dedicated to the memory of Stephen Sondheim who died recently at the age of 91.
He was one of theatre's most revered and influential composer-lyricists of the last half of the 20th century and the driving force behind some of Broadway's most beloved and celebrated shows.


HEIDI BARBER
ELEMENTARY WHATSON
CAST & CREATIVES
Cast List
Robert – Chris Gilbey-Smith
Sarah – Kate Temple-Brown
Harry – Kenny Robinson
Susan – Laura Simmons
Peter – John Booth
Jenny – Leena Tavener
David – Richard Baldwin
Amy – Nikki Claire Cross
Paul – Kevin Wing
Joanne – Lindsay Ann Bryan
Larry – Ben Wellicome
Marta – Vicky Holding
Kathy – Chiara Castania
April – Becca Shaw
https://lofttheatrecompany.com/wp-content/uploads/2021/07/Company-image.jpg
898
1563
Ed Swain
https://lofttheatrecompany.com/wp-content/uploads/2018/10/loft.jpg
Ed Swain
2021-07-04 20:14:13
2021-12-03 15:57:49
Company